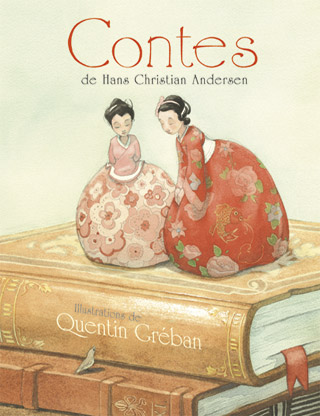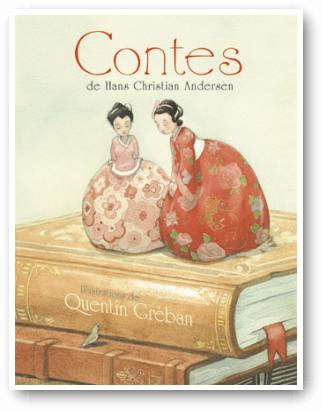 Andersen's Classic Fairy Tales
---
Not only does Quentin Gréban beautifully illustrate stories of his own' he also illustrates classic fairy tales. And so Mijade Editions has decided to publish a collection of four tales by Hans Christian Andersen illustrated by Quentin Gréban in which each amazing tale is enhanced by Quentin's superb art work: The Nightingale and the Emperor' The Little Mermaid' Thumbelina' and The Brave Tin Soldier.

The brave tin soldier is in love with the paper dancer' and yet' it seems that they are not destined to be together…
Thumbelina is very small' and very pretty. One day' she must marry the mole' never see the sunshine again. Is there any hope?
The little mermaid is willing to sacrifice her life for the love of a human prince. But will her prince love her in human form?
An emperor and a nightingale are friends. But when the emperor receives a mechanical nightingale' he loses interest in his friend who leaves the palace. After the emperor falls ill' will the real nightingale return to fight Death at the emperor's side?

Picture book' 18'5 x 22'5 cm' 96 PP.
---
---