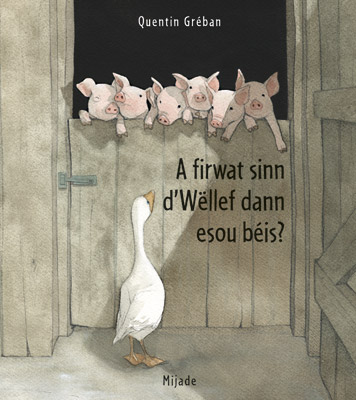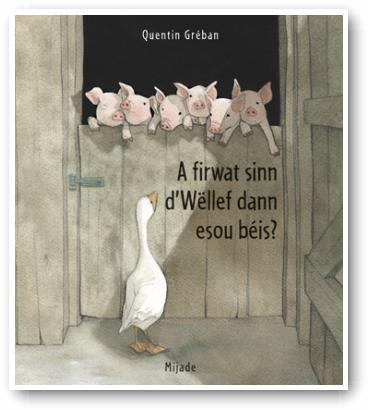 A firwat sinn d'Wëllef
dann esou béis?
---
It all starts with a smile' a wolf's smile' full of canines… The little lamb is frightened. He believes the wolf wants to eat him' so he quickly runs away' and tells the whole story to the pigs' which' in their turn' tell the story their way. The story spreads from mouth to mouth' and the rumour grows. One day' it gets to the wolf that doesn't recognise that the monster they are warning him about is no one but himself.
Picture book' 24'3 x 27'5 cm' 32 PP.
---
---