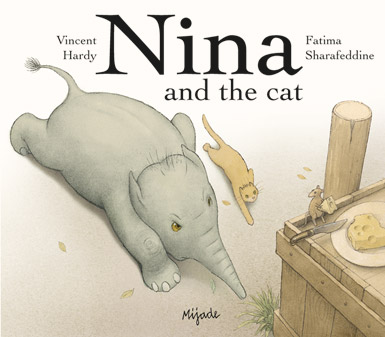 ---
Today Papa and Mama Elephant have to go back to work in the forest. Who will take care of their little Nina during the day? A cat who is passing nearby proposes to become her «nanny». Day in day out' Nina learns new tricks: climbing trees' scaring birds away' jumping over little creatures. The parents are stunned by Nina's behaviour! They realize that if they do nothing about it now' Nina will forget she is an elephant!
Picture book' 26'5 x 23 cm' 32 PP.
---
D/2008/3712/54
17,95
Rights sold in French' Chinese complex' Danish' English (UK)' Flemish' German' Irish' Korean' Marathi' Portuguese (Brazil)' Romanian' Russian.

---