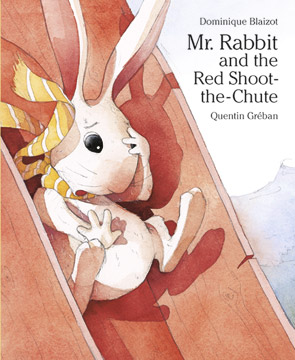 ---
Mr. Rabbit is very upset. Just right where he intended to grow lettuce' someone put a shoot–the–chute. It is little Marie's birthday present which is the least of Mr. Rabbit's concern. The shoot–the–chute has got to go right away! What upsets Mr. Rabbit the most is the ladder to it which he cannot climb with those big paws of his ! Really' what do human beings think about ? Do they think they are the only ones who like to slide down the shoot–the–chute ?
Picture book' 25'3 x 26 cm' 32 PP.
---
Rights sold in French' Chinese complex' Danish' German' Korean.

---