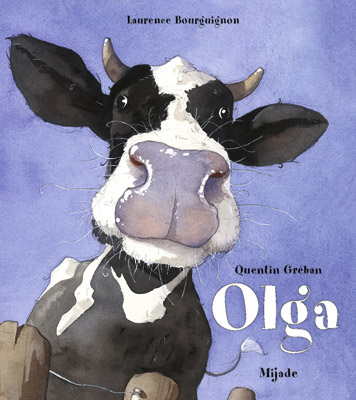 ---
Every day' Daisy the cow watches the train go by. "Where can a train go in this world covered with grass?" she wonders. "But' my dear' the world is not a meadow'" the fly buzzes. "It is full of deserts' mountains and oceans!" "I'd be curious to see that'" Daisy says. Soon after that' the train carries a slightly crazy cow and her wise fly away on a long journey. The fly however doesn't know everything. If the world is not covered with grass' it is round like an orange. One day Daisy comes to a meadow' which is very much like the one she left…
Picture book' 24'3 X 27'5 cm' 32 PP.
---
Rights sold in French' Chinese complex' Danish' Dutch' English (UK)' German' Japanese' Korean' Portuguese' Slovenian.

---