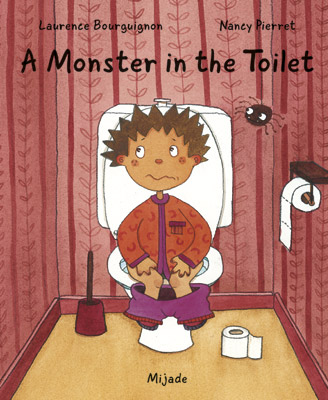 ---
Simon doesn't use his potty anymore. He goes to the big toilet like big people do. But he doesn't like it at all: there is a monster living at the bottom of the bowl ready to catch him the next time he sits down. Can he tame him ? Simon starts to imagine all the possible ways to pacify the monster and to make him harmless. But after all' is the monster really that dangerous ?
Picture book' 22'5 x 27'5 cm' 32 PP.
---
17,95
Rights sold in French' Chinese complex' English (UK)' German' Hebrew' Korean' Spanish (Mexico).

---