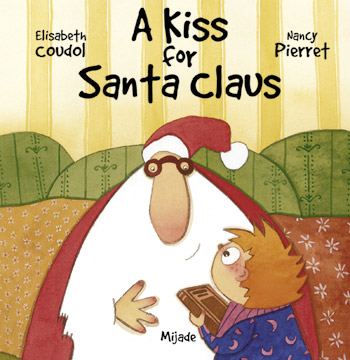 ---
When Maxou meets Santa Claus he can't believe his eyes. So that's him: that sad old man who can't dream anymore and who doesn't feel like having anyhting to do with the world. Maxou tries to cheer him up but Santa Claus won't cooperate. "Clowns laugh'" he says with a sad voice ' "and I m not a clown." Santa Claus really needs to take his mind off things! So Maxou climbs on his lap and reads him a story… then another…and another. Santa Claus slowly opens his eyes. They are filled with wonder.
Picture book' 25'3 x 26 cm' 32 PP.
---
Rights sold in French' Korean' Portuguese' Spanish (Latino–America).

---