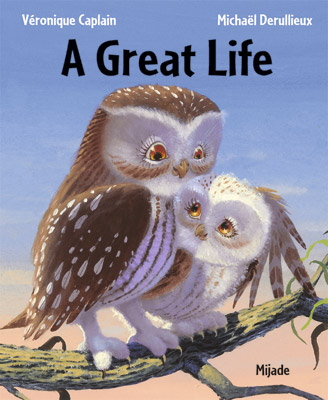 ---
A little owl was born in an old hollow willow. In the beginning the light is too bright for her baby eyes but little by little she gets used to joining her mother on the big branch' near the nest. One day she meets a young sparrow that already knows how to fly. The little owl wants to imitate him but she falls down on the grass. Luckily mummy is right there!
Picture book' 22'5 x 27'5 cm' 32 PP.
---
17,95
Rights sold in French' Korean' Portuguese (Brazil)' Russian' Slovenian.

---